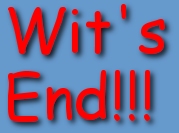 ---
tomthacker@yahoo.com
Copyright © 1999
Tom Thacker

---
created with editpad pro


---
personal resume for
Thomas T. Thacker
3602 W. Laurel Rd.
London, KY 40741
606-878-0286
tomthacker@yahoo.com
---
Objective
I will consider employment as a Service Manager, Branch Manager or Trainer, with a service company, or as facilities Manager for a chain of restaurants.
---
Experience
Certified Service Center
1051 Goodwin Dr., Lexington, KY 40505


A Service Solutions Group Company

Phone 859-254-8857
from 01/12/02-present
Service Technician. Repair and maintenance work on institutional and commercial cooking equipment, and refrigeration.

Energy Control & Design, Inc.
833 N. Mill Street, London, KY 40741

phone 606-864-5146
from 5/30/00 until 10/24/01
Service Technician, residential heating and air conditioning.

All Temp Refrigeration, inc.
271 Hwy 1085, Madisonville, LA 70447

phone 504-898-1967
from 6/25/97 until 4/18/00
Service Technician. Repair and maintenance of commercial and institutional cooking equipment and refrigeration, and HVAC.

Petro Stopping Centers
2100 S.W.Railroad Ave, Hammond, LA 70401

phone 504-542-4981
from 10/25/94 until 6/24/97
Maintenance Manager. Responsible for maintenance and repair of buildings and equipment for Travel Store, Iron Skillet Restaurant, Fuel Island, and Petrolube.
---
Education
Delta College, Metairie, LA. 1989
Diploma for Engineering Graphics
Central Texas College, Killeen, TX. 1977
Tested for and received GED.
---
Military Service
US Army

1977-83. Track Vehicle Mechanic 63C10, Equipment Records and Parts Clerk 76C10/20
Honorable Discharge

US Army Reserve

1983-84, Military Policeman 95B10/20
Honorable Discharge

Louisiana National Guard

1984-85, forward observer/fire support chief 13F10/20
Honorable Discharge
---
Certifications
CFESA Certified Master Technician

Electric, Gas, Steam, and Refrigeration certification

VGI Training, EPA certified, Technician type Universal 07/05/94
MACS, EPA certified for CFC-12 mobile air conditioning
---
References